Lorde resiste in vetta alla Billboard Hot 100, la classifica americana che tiene conto di vendite, passaggi radio, streaming e visualizzazioni di video. La giovanissima cantante neozelandese ha conquistato il pubblico americano grazie al brano Royals, lontanissimo dal pop commerciale.
Sul podio ancora Katy Perry e Miley Cyrus che non vogliono proprio saperne di calare dopo parecchie settimane di successo. La Perry inoltre ha appena raggiunto lo stato di 3x platino con Roar grazie ad un bottino già oltre le 3 milioni di copie.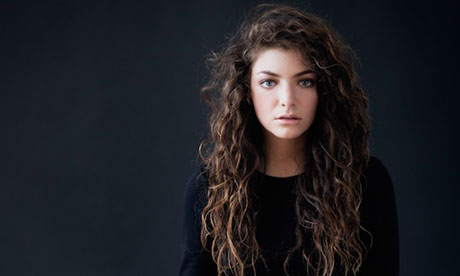 Top 10 Singoli
10. Lana Del Rey feat. Cedric Gervais - Summertime Sadness
9. Robin thicke feat. Pharrell & T.I. - Blurred Lines
8. Lady Gaga - Applause
7. Jay-Z feat. Justin Timberlake - Holy Grail
6. Ylvis - The Fox
5. Drake - Hold On, We're Going Home
4. Avicii - Wake Me Up
3. Katy Perry - Roar
2. Miley Cyrus - Wrecking Ball
1. Lorde - Royals
Sul fronte album debutta in prima posizione Miley Cyrus con Bangerz, il nuovo attesissimo disco che vende nella sua prima settimana 273.000 copie, molte ma non moltissime vista la grande attesa.
Resiste sul podio Drake mentre crolla ai piedi della top 5 Justin Timberlake che non è riuscito a bissare il successo della prima parte di The 20/20 Experience; urge un po' di promozione.
Top 10 Album
10. Mayday Parade - Monsters In The Closet
9. Cassadee Pope - Frame By Frame
8. Korn - Paradigm Shift
7. Glee - The Quarterback EP
6. Lorde - Pure Heroine
5. Justin Timberlake - The 20/20 Experience part 2 of 2
4. Pusha T - My Name Is My Name
3. Drake - Nothing Was the Same
2. Panic! At The Disco - Too Weird To Live, Too Rare To Die!
1. Miley Cyrus - Bangerz