Britney Spears è attualmente impegnata con la serie di concerti a Las Vegas che la terranno occupata per quasi 2 anni per i quali è stata pagata milioni e milioni di dollari.
La cantante americana si sta godendo il successo di anni di carriera ma adesso la sua credibilità sta venendo sempre più minata. Dapprima il pesante uso del playback durante i concerti ed ora questo, la versione originale di Alien prima di essere modificata al computer con Autotune.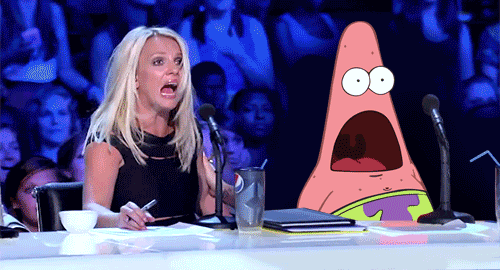 Il riscontro con il brano finito poi nella tracklist del suo ultimo album Britney Jean è impietoso. Ecco la versione finale...
e quella originale...
A difendere la cantante sono stati in tanti, a partire del produttore della canzone
William Orbit
che ha dichiarato come la versione finita in rete non fosse altro che una versione di riscaldamento prima delle registrazioni ufficiali, una cattiveria volontaria quella di metterla sul web atta proprio a distruggere la carriera della Spears, almeno secondo lui.
"Dearest Music Lovers, I have heard that Britney vocal link that everybody's been discussing. It has been impossible not to as there have been many comments directing my attention to it. [I won't re-posting it here]. I'd like to affirm that ANY singer when first at the mic at the start of a long session can make a multitude of vocalisations in order to get warmed up.

Warming up is essential if you're a pro, as it is with a runner doing stretches, and it takes a while to do properly. I've heard all manner of sounds emitted during warmups. The point is that it is not supposed to be shared with millions of listeners.

A generous singer will put something down the mic to help the engineer get their systems warmed up and at the right level, maybe whilst having a cup of herb tea and checking through lyrics before the session really kicks off. It's not expected to be a 'take'.

I think that 99% of you reading this will totally understand.

Whomever put this on the internet must have done so in a spirit of unkindness, but it can in no way detract from the fact that Britney is and always will be beyond Stellar! She is magnificent! And that's that.

Sincerely, William"
Anche l'amica
Zoe Saldana
ha voluto difendere Britney:
"Beh, questa è crudeltà, perché sono abbastanza sicura che l'80 per cento dei nostri artisti musicali sarebbe mortificato allo stesso modo se fossero registrati mentre cantano senza Auto-Tune"