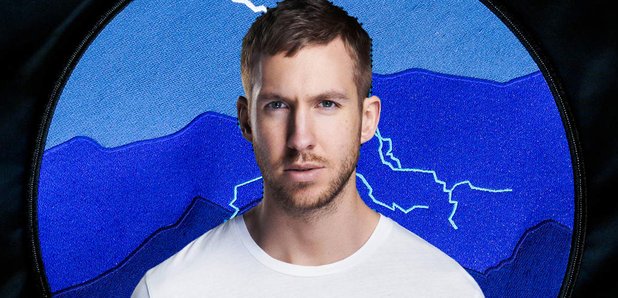 Mentre la nuova collaborazione con Rihanna, This Is What You Came For, sta volando in cima alle classifiche di tutto il mondo, senza aver pubblicato ancora il video ufficiale,
Calvin Harris
ci regala un nuovo assaggio del suo prossimo album.
Walking On The Sun è un brano che vede alla voce i
One Republic
e non rinnega le basi musicali ballabili che il produttore inglese ci ha abituati a far sentire. Un pezzo dal buon potenziale ancora una volta.
Ascolta qui Walking On The Sun di Calvin Harris e i One Republic.
Audio:
Testo:

[Verse 1]
I can feel us falling upon the Mercury
But the temperature rising, a fire is flickering
Getting hotter and hotter, beyond the wildest dreams
I'm connected to Heaven cause this is everything

[Pre-Chorus]
Can you feel the waking sun?
Rising up, the two of us
Where we can touch the sun
We're closer now with every touch
We burn it up, you light me up
And we could touch the sun

[Chorus]
And we could touch the sun
And we could touch the sun
And we could touch the sun
And we could touch the sun

[Verse 2]
Every moment here with you is a candle flame
Going out of control, it's more than I can take
I can feel it ignited from
Like an ocean of energy, and we wash the wave



[Pre-Chorus]
Can you feel the waking sun?
Rising up, the two of us
Where we can touch the sun
We're closer now with every touch
We burn it up, you light me up
And we could touch the sun

[Chorus]
And we could touch the sun
And we could touch the sun
And we could touch the sun
And we could touch the sun
Traduzione:

[Verse 1]
Posso percepirci cadere su Mercurio
Ma la temperatura sta aumentando, un incendio sta nascendo
Diventa sempre più caldo, al di là dei sogni più selvaggi
Mi sono collegato al cielo perché questo è tutto

[Pre-Chorus]
Riesci a sentire il sole che si sveglia?
Salendo, noi due
Dove possiamo toccare il sole
Siamo più vicini ora con ogni tocco
Noi bruciamo, tu mi accendi
E potremmo toccare il sole

[Rit.]
E potremmo toccare il sole
E potremmo toccare il sole
E potremmo toccare il sole
E potremmo toccare il sole

[Verse 2]
Ogni momento qui con te è una fiamma di candela
Andando fuori controllo, è più di quanto io possa sopportare
Lo sento accendersi
Come un oceano di energia, e laviamo l'onda

[Pre-Chorus]
Riesci a sentire il sole che si sveglia?
Salendo, noi due
Dove possiamo toccare il sole
Siamo più vicini ora con ogni tocco
Noi bruciamo, tu mi accendi
E potremmo toccare il sole

[Rit.]
E potremmo toccare il sole
E potremmo toccare il sole
E potremmo toccare il sole
E potremmo toccare il sole